Date of U.S. Introduction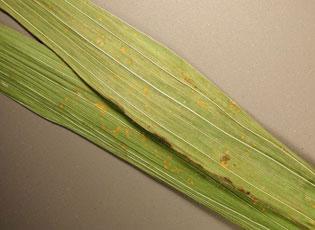 Distribution / Maps / Survey Status
USDA. APHIS. Cooperative Agricultural Pest Survey. National Agricultural Pest Information System.
Selected Resources
The section below contains highly relevant resources for this species, organized by source.
Partnership

CABI. PlantwisePlus Knowledge Bank.
Federal Government

Oct 2005

USDA. APHIS. Plant Protection and Quarantine.

USDA. Animal and Plant Health Inspection Service.
State and Local Government

Aug 2006

Florida Department of Agriculture and Consumer Services. Division of Plant Industry.
Academic

University of Florida. Institute of Food and Agricultural Sciences Extension.

Electronic Data Information Source Publication #PP256