Scientific Name
Elymus repens (L.) Gould subsp. repens (ITIS)
Common Name
Quackgrass, medusa's head, Quackgrass rye, Quackgrass grass
Synonym
Agropyron firmum J. Presl, Agropyron repens (L.) P. Beauv., Elytrigia repens (L.) Desv. ex Nevski, Triticum firmum (J. Presl) Link, Triticum repens L. (GRIN)
Date of U.S. Introduction
Impact
Crowds out native species and cultivated crops (Klein 2011)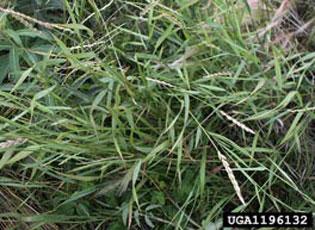 Distribution / Maps / Survey Status
University of Georgia. Center for Invasive Species and Ecosystem Health.

Provides state, county, point and GIS data. Maps can be downloaded and shared.
Videos
Google. YouTube; Brigham Young University-Idaho. Applied Plant Science Department.
Selected Resources
The section below contains highly relevant resources for this species, organized by source.
Partnership
Federal Government
International Government

Ontario Ministry of Agriculture, Food, and Rural Affairs (Canada).
State and Local Government
Academic

Pennsylvania State University. Cooperative Extension.

Ohio State University. Ohio Agricultural Research and Development Center.

University of Maine. Sustainable Agriculture Program.