Scientific Name
Paulownia tomentosa (Thunb.) Sieb. & Zucc. ex Steud. (ITIS)
Common Name
Princess tree, empress tree, royal paulownia
Date of U.S. Introduction
Impact
Grows and produces seeds rapidly, and displaces native species in disturbed areas (Innes 2009)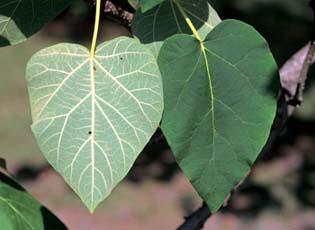 Distribution / Maps / Survey Status
University of Georgia. Center for Invasive Species and Ecosystem Health.

Provides state, county, point and GIS data. Maps can be downloaded and shared.
Videos
Google. YouTube; University of Maryland. Home & Garden Information Center.
Selected Resources
The section below contains highly relevant resources for this species, organized by source.
Council or Task Force

Southeast Exotic Pest Plant Council.
Partnership
Federal Government
State and Local Government
Academic

Nov 2011

University of Pennsylvania. The Pennsylvania Flora Project of Morris Arboretum.