Common Name
Foot and mouth disease, hoof-and-mouth disease
Date of U.S. Introduction
Nine outbreaks of foot and mouth disease occurred in the U.S. between 1905 and 1929. It is widespread through the world, but it was eradicated from the U.S. in 1929. (Segarra and Rawson 2001)
Impact
Contagious disease of cattle, swine, sheep, goats, deer, and other cloven-hoofed animals. Foot and mouth disease is considered to be the most economically devastating livestock disease in the world, and represents a worst-case scenario for livestock diseases because of the variety of species involved, rapid spread, and difficulty in controlling outbreaks. The 2001 FMD outbreak in Great Britain resulted in the slaughter of more than 6 million animals and an estimated economic loss of 20 billion dollars. (AVMA 2007)
Current U.S. Distribution
Not currently established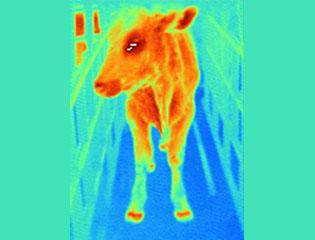 Spotlights
May 25, 2022

USDA. Animal and Plant Health Inspection Service.

The U.S. Department of Agriculture's (USDA) Under Secretary for Marketing and Regulatory Programs Jenny L. Moffitt commemorates the 75th anniversary of the Mexico-U.S. Commission for Prevention of Foot-and-Mouth Disease and Other Exotic Animal Diseases (CPA). To celebrate this occasion, Mexico's National Agro-Alimentary Health, Safety, and Quality Service (SENASICA) hosted a celebration in Mexico City. This binational Commission, established in 1947, was instrumental in eradicating foot-and-mouth disease (FMD) in Mexico and preventing introduction to the United States. FMD was eradicated from the United States in 1929, and Mexico has been FMD-free since 1954. This celebration honors the longevity and success of this collaboration between the United States and Mexico.

Australian Government. Department of Agriculture, Fisheries and Forestry.

In May 2022, an outbreak of FMD was reported in cattle in Indonesia and has since spread to Bali. An incursion of the virus would have severe consequences for Australia's animal health and trade. The emergence and rapid spread of FMD in Indonesia has changed the risk profile for passengers and goods arriving in Australia. As result Australia has strengthened its border activities and new measures were immediately imposed to help prevent an incursion.

USDA. ARS. National Agricultural Library.

This Story from NAL's Collection invites readers to appreciate the complex history of foot-and-mouth disease and the relationship between the United States and Mexico. It briefly chronicles the 1946-1954 foot-and-mouth disease outbreak in Mexico and how the United States and Mexican governments worked together to eradicate the disease.
Federally Regulated
U.S. Government Printing Office. Electronic Code of Federal Regulations.

Title 9: Animals and Animal Products, Part 94
Selected Resources
The section below contains highly relevant resources for this species, organized by source.
Partnership

UN. Food and Agriculture Organization.
Federal Government
State and Local Government

North Dakota Department of Agriculture.
Academic

Iowa State University. Center for Food Security and Public Health.