Common Name
Foot and mouth disease, hoof-and-mouth disease
Date of U.S. Introduction
Nine outbreaks of foot and mouth disease occurred in the U.S. between 1905 and 1929. It is widespread through the world, but it was eradicated from the U.S. in 1929. (Segarra and Rawson 2001)
Impact
Contagious disease of cattle, swine, sheep, goats, deer, and other cloven-hoofed animals. Foot and mouth disease is considered to be the most economically devastating livestock disease in the world, and represents a worst-case scenario for livestock diseases because of the variety of species involved, rapid spread, and difficulty in controlling outbreaks. The 2001 FMD outbreak in Great Britain resulted in the slaughter of more than 6 million animals and an estimated economic loss of 20 billion dollars. (AVMA 2007)
Current U.S. Distribution
Not currently established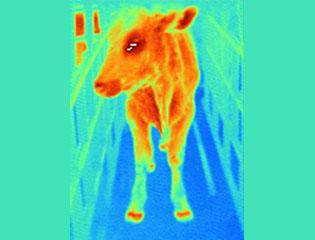 Spotlights
Mar 4, 2019

USDA. Agricultural Research Service.

Foot-and-mouth disease (FMD) virus spreads much more aggressively in pigs than previous research suggests, according to a new study by U.S. Department of Agriculture (USDA) scientists. The study, recently published in Scientific Reports, shows that pigs infected with the FMD virus were highly contagious to other pigs just 24 hours after infection—long before showing any clinical signs of infection such as fever and blisters. Foot-and-mouth disease continues to be the most important foreign disease of livestock worldwide, said Jonathan Arzt, lead investigator and veterinary medical officer with USDA's Agricultural Research Service (ARS). Although the United States has not had an FMD outbreak since 1929, this highly contagious viral disease, which is sometimes fatal, is still considered a serious threat to U.S. agriculture.
Federally Regulated
U.S. Government Printing Office. Electronic Code of Federal Regulations.

Title 9: Animals and Animal Products, Part 94
Selected Resources
The section below contains highly relevant resources for this species, organized by source.
Partnership

UN. Food and Agriculture Organization.
Federal Government
International Government

Australian Government. Department of Agriculture, Water and the Environment.
Academic

Iowa State University. Center for Food Security and Public Health.