Common Name
Alder dieback, alder decline
Date of U.S. Introduction
Current U.S. Distribution
Not currently established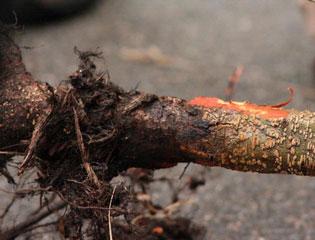 Distribution / Maps / Survey Status
USDA. APHIS. Cooperative Agricultural Pest Survey. National Agricultural Pest Information System.
Federally Regulated
USDA. APHIS. Plant Protection and Quarantine.

A Federal Order is a legal document issued in response to an emergency when the Administrator of APHIS considers it necessary to take regulatory action to protect agriculture or prevent the entry and establishment into the United States of a pest or disease. Federal Orders are effective immediately and contain the specific regulatory requirements.
Videos
Google. YouTube; Swedish University of Agricultural Sciences. Department of Forest Mycology and Plant Pathology.
Selected Resources
The section below contains highly relevant resources for this species, organized by source.
Partnership

Nature Conservancy. Don't Move Firewood.

USDA. APHIS. PPQ. CPHST. Identification Technology Program.
International Government

Forestry Commission (United Kingdom). Forest Research.