Scientific Name
Haemaphysalis longicornis Neumann, 1901 (ITIS)
Common Name
Asian longhorned tick, bush tick, cattle tick
Date of U.S. Introduction
First detected in New Jersey in 2017, but specimens were collected as early as 2010 (Egizi et al. 2020)
Means of Introduction
Has been intercepted at U.S. ports of entry on imported animals and materials (CDC 2018)
Impact
Potential vector of several human and animal diseases present in the United States ​(CDC 2018)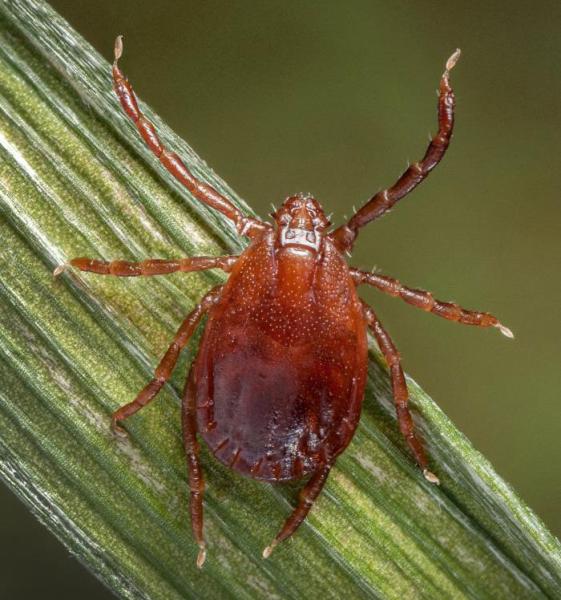 Distribution / Maps / Survey Status
USDA. Animal and Plant Health Inspection Service.

Includes first date of Asian longhorned tick detections by state, county, and host

University of Georgia. College of Veterinary Medicine. Southeastern Cooperative Wildlife Disease Study.
Videos
Google. YouTube; Oklahoma State University. SUNUP TV.

Google. YouTube; Penn State University. Extension.
Selected Resources
The section below contains highly relevant resources for this species, organized by source.
Partnership

Apr 2021

North Central Integrated Pest Management Center.

Northeast Regional Center for Excellence in Vector-Borne Diseases.
Federal Government

DHHS. Centers for Disease Control and Prevention.
International Government

Sep 2019

Public Health Ontario (Canada).
State and Local Government

New Jersey Department of Environmental Protection. Division of Fish and Wildlife.

Pennsylvania Department of Environmental Protection.
Academic