Public Awareness Campaigns
Public Awareness Campaigns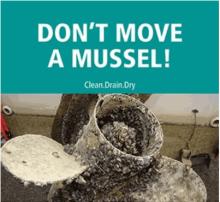 Provides selected resources for Public Awareness Campaigns and programs designed to increase public awareness of invasive species issues.
See also:
---
Selected Resources
The section below contains highly relevant resources for this subject, organized by source.
Council or Task Force
Partnership
Federal Government
State and Local Government
Academic

Michigan State University Extension.

The Reduce Invasive Pet and Plant Escapes (RIPPLE) program offers information to aquarium and water gardener professionals, retailers and hobbyists about what to do with unwanted plants and animals so they are not introduced into Michigan's lakes and streams.
Professional

Invasive Species Centre (Ontario).

Owning a pet or an aquarium can be an exciting and fulfilling hobby – but it also comes with responsibility! Domestic pets like fishes, invertebrates, aquatic plants, reptiles, amphibians, or mammals can become invasive when released into natural environments. The best practice in preventing the spread of invasive species is to not let it loose!

North American Invasive Species Management Association.

As a resource professional (construction, agriculture, horticulture/growers, road crews) you see firsthand what invasive species can do to the landscape, so it is important that you remain vigilant in your own prevention actions. You and the work that you do as an outdoor professional play a crucial role to the success of biodiversity and reducing the spread of invasive species. Learn how you can prevent the spread of invasive species.

Coastal Conservation Association Maryland.

An angling-based effort to provide important data to the Maryland Department of Natural Resources, USFWS, and other management agencies on what you're seeing on the water. Information related to the number of fish you catch during a given time, as well as the length and weight of the fish you catch is important to fishery managers. It is also vital to investigate the feeding habits of invasive fish to help understand the short and long-term impacts that their existence may cause on native species. It is important that the public recognizes the impacts that these species can have on our natural ecosystems, and does not continue the spread of these fish. Species tracked include: snakehead, blue catfish, and flathead catfish.

Event was held April-October 2022. Monthly drawings for prizes are based on your catches reported. Every invasive you catch-photo-enter (via the iAngler app) earns you a chance of winning.