Public Awareness Campaigns
Public Awareness Campaigns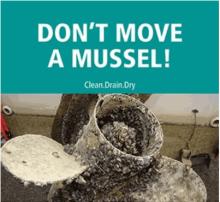 Provides selected resources for Public Awareness Campaigns and programs designed to increase public awareness of invasive species issues.
See also:
---
Spotlights
United States Department of Agriculture; DHS. Customs and Border Protection; Florida Department of Agriculture and Consumer Services; California Department of Food and Agriculture.

Don't Pack a Pest's goal is to educate travelers about the risks associated with carrying certain types of food, plants, or other agricultural items in passenger baggage and encouraging travelers to declare agricultural items and Don't Pack a Pest. This inter-governmental program is working to safeguard food and agriculture in the U.S. and beyond.

Pet Industry Joint Advisory Council; DOI. Fish and Wildlife Service; DOC. National Oceanic and Atmospheric Administration.

Habits, Attitude, and Habitat—together they comprise Habitattitude. This educational campaign with the uncommon name addresses common concerns of private enterprise, state and federal natural resource agencies, and responsible pet owners: protecting our environment from the impacts of invasive species. Habitattitude seeks to inspire and empower people to explore the connection between responsible pet ownership and environmental stewardship.

Habitattitude Prevents Pet Release in Wild (Press Release; Jun 12, 2019) announces the re-launch of the Habitattitude educational campaign. Habitattitude's website provides guidance for proper pet selection and care, along with sections on aquarium fish and water gardening. The new section on reptiles and amphibians addresses the variety of species and basic considerations and requirements for habitat, diet and health concerns. Another new component focuses on animals and plants in classroom education, and caring for them outside the home environment, in response to concerns about the potential for classroom pets to be released at the end of a school year.

Aquatic Nuisance Species Task Force. Stop Aquatic Hitchhikers.

Stop Aquatic Hitchhikers is an ANS Task Force public awareness campaign intended to educate the public on aquatic nuisance species (ANS) and stop or reduce unintended spread of ANS to new habitat by recreational activities such as boating, fishing, swimming, waterfowl hunting, SCUBA diving or snorkeling, windsurfing, seaplane operations, personal watercraft use, and recreational bait harvesting. This campaign is supported by the U.S. Fish & Wildlife Service and the U.S. Coast Guard.
Selected Resources
The section below contains highly relevant resources for this subject, organized by source.
Council or Task Force
Partnership
Federal Government
State and Local Government
Academic

Michigan State University Extension.

The Reduce Invasive Pet and Plant Escapes (RIPPLE) program offers information to aquarium and water gardener professionals, retailers and hobbyists about what to do with unwanted plants and animals so they are not introduced into Michigan's lakes and streams.
Professional